"Our family used to come to the desert every year on vacation when my sister and I were kids. We loved it here. There was just something about this place that made me want to come back. And now, after two-plus decades of traveling the world, I finally get the chance!"
Terry is the daughter of the late Carl Fischer, composer of standards such as We'll Be Together Again and You've Changed and musical director and arranger for Frankie Laine for twelve years before his untimely death in 1954.
"I guess my Cherokee Indian heritage is part of my affinity for the desert," says Terry. "My father's mother was a beautiful silver-haired lady born and raised on a reservation in Oklahoma. My Indian grandfather died before I was born and my great-great grandmother was on exhibit as the oldest living Indian woman at the World's Fair in Chicago in 1893. She was well over 100 years old. Her name was America Squirrel."
Carl Fischer's early career took him to Hollywood, where he did stock arrangements and studio work. He enjoyed some recognition while playing with the Pee Wee Hunt Combo and was featured on solo piano on Hunt's biggest hit, Twelfth Street Rag." His early compositions of the 40's became nationally known through the big-band recordings of the era. It Started All Over Again was recorded by Tommy Dorsey and sung by Frank Sinatra and the Pied Pipers. Another Fischer favorite was Kay Kyser's version of Who Wouldn't Love You? with its catchy drum-stick opening. The great song You've Changed was first sung by Billie Holiday on her famous Lady in Satin album.
Another enduring standard and favorite of jazz artists all over the world is the hauntingly beautiful We'll Be Together Again. The Pied Pipers had the first recording in 1945, and it has since been recorded by well over a hundred artists including Frank Sinatra, Rosemary Clooney, Tony Bennett, Billie Holiday, Stan Kenton, Sammy Davis, Jr., and Lena Horne, who came out of retirement with the song on a same-titled CD. Most recently, it can be heard on Rod Stewart's It Had to Be You . . . The Great American Songbook.
It was at a Nat King Cole rehearsal that Carl Fischer and Frankie Laine met. The relationship would span over a decade and produce countless recordings.
Fischer composed a body of serious music that he wrote on and off for fifteen years called Reflections of an Indian Boy. The orchestral suite is still performed yearly (since 1973) by the Scioto Society of Chillicothe, Ohio. They use the suite for their outdoor historical drama called TECUMSEH! The drama is considered one of the finest and most attended outdoor drama productions in the nation. Reflections has become a living tribute to Carl Fischer.
Meanwhile, on the other side of the country, a young Jewish girl growing up in Los Angeles was following in her mother's footsteps as a vocalist. Music talent abounded in both families. Terry's grandmother Rose and her three siblings, the Locust Sisters, were well-known on the vaudeville circuit, and another sister was a child prodigy classical pianist, having performed as a young girl at New York's Carnegie Hall. Terry's mother, Terry Fischer, Sr., sang with the big bands of the day, reaching the pinnacle of her career as the first girl singer with the Stan Kenton Orchestra. A third generation Angeleno, she often spoke about what it was like living in Southern California then and how her father used to drive from the San Fernando Valley to Hollywood on a dirt road!
And so it was that Carl and Terry would meet on a cruise to Honolulu - the girl singer and the piano player - the Indian Boy and the Jewish Princess, destined to make music together.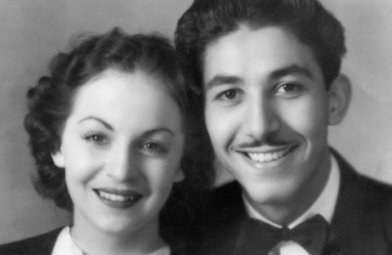 Years later the musical baton was passed to Terry and sister Carol. "It's interesting" says Terry, "how everything comes back. My sister and I grew up listening to the music of the 40's and the 50's. Then, in the 60's that music all but faded in favor of 'rock and roll'. We joined that genre and even began our career with a hit record. Now, all these years later, great music is back - with a vengeance. Our generation enjoys wonderful memories, while the kids think they've discovered something new. There's a reason people respond so well to the 'swing music' of the 40's and the 'oldies' of the 50's and 60's. They're recalling their personal memories of the good ol' days, the age of innocence, before things got much too complicated."
It was the summer of 1963 when the Fischer Sisters were discovered singing background on Mike Post's (of television theme song fame) record demos. Terry and Mike were high-school classmates and Carol was in junior high. They were asked if they would be interested in recording something on their own. A demo called Popsicles and Icicles written by a seventeen-year-old named David Gates, made its way to the girls. Gates was to become lead singer of the hit group 'Bread.' From the time the girls received the song to its debut on radio was only a couple of months. From there Popsicles and Icicles by the Murmaids rapidly climbed to #3 in the nation, surpassed by the Beatles' I Want to Hold Your Hand. (To this day the sisters know not why 'Murmaids' was spelled with a u rather than an e. Carol thinks they just couldn't spell!)
The Murmaids disappeared about as fast as they appeared - until a few years ago, when the sisters decided to reform the group. Suzi Robertson was brought on board to round out the trio, and things just started to click.
The first person they called was "Mr. Rock and Roll" - K-Earth 101 disc jockey Brian Beirne. He was overjoyed to hear from them, as he had been looking for them for eight years! The following week Brian was to host the 11th Annual Legends of Rock 'N' Roll concert at the Greek Theatre in Hollywood. With the concert only one week away, Beirne made arrangements for the Murmaids to make a special guest appearance, which they did to a standing ovation. Since then they have appeared at concerts in Detroit, Cleveland, Reno, Orange County, Los Angeles and Las Vegas.
Terry's career has taken her around the world performing in nightclubs and concert halls, recording albums, as well as numerous television appearances. Kraft Music Hall, the Merv Griffen Show, the Jerry Lewis Telethon, the Tonight Show starring Johnny Carson are among her credits. Personal appearances with Fabian, Tina Turner, Sonny and Cher, Steve Lawrence and Edyie Gorme and Don Rickles are among her favorites. However, her most memorable is as opening act featured singer with Frank Sinatra in his heralded "Ol' Blue Eyes Is Back" tour in 1977. During her career, Terry has enjoyed singing various genres of music from pop, jazz and classical to R & B, R & R and Brazilian. Her musical passions also include directing and arranging for a cappella choral groups.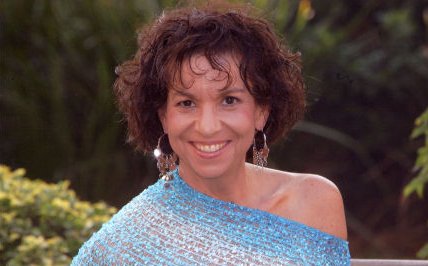 .
One day on a search for some pictures, Carol and Terry happened upon an old tattered and torn briefcase belonging to their father. It had been tucked away since 1954. Inside they were astonished to find forty-two unpublished original songs in their father's own hand!
Soon after, Terry and Carol would meet with Leo Silver, longtime friend and business associate. He had an idea for a new recording: Songs Our Father Wrote. This appealed to the sisters, who hope to begin work on a new CD soon.